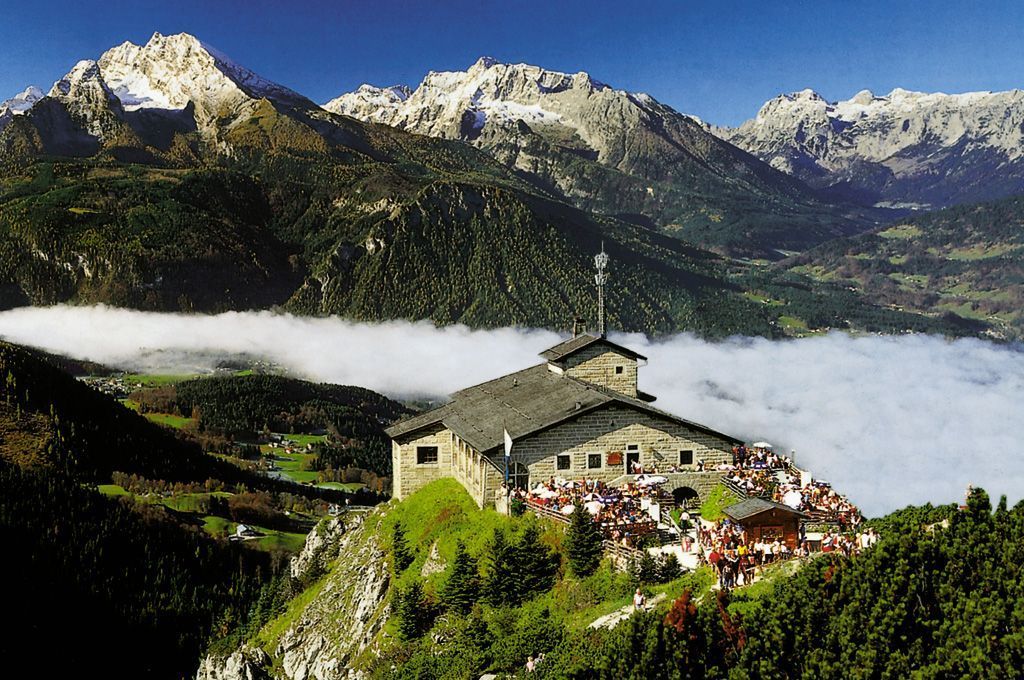 Adventure details
Departute
Kladno Airport
Destination
Salzburg, Austria
Flight time
1 h 30 minutes
Passangers
1 to 5
Avialibility
May to October
---
Kehlsteinhaus, also known as "Eagle´s Nest", is a building whose history is complicated. The building is situated at the altitude of 1834 m above the sea level, in one of the most beautiful places in Germany, maybe even in Europe. The project was designed by Reich Minister Martin Bormann, as a present for 50th birthday of Nazi leader Adolf Hitler. Later, this building, situated in the top of the Kehlstein mountain in the Bavarian Alps, became one of the most visited tourist places in the southern Germany.
This all-day trip starts at about 9 a.m. by take-off from the Prague airfield. Then we will fly for an hour and a half to the Salzburg airfield (Austria). Before landing, we will enjoy a view of the Eagle´s Nest from the bird´s perspective, take a tour above the Alps and the countryside.
From the airfield, you will be taken by a car to the near small town Berchtesgaden, and then to the Eagle´s Nest by a shuttle. We will return to Prague at about 5 p.m.
This trip can be made only in the summer season, which is from May to October, when the Eagle´s Nest is open for public.
Blue Sky Adventures wishes you a nice flight and unforgetable adventure!