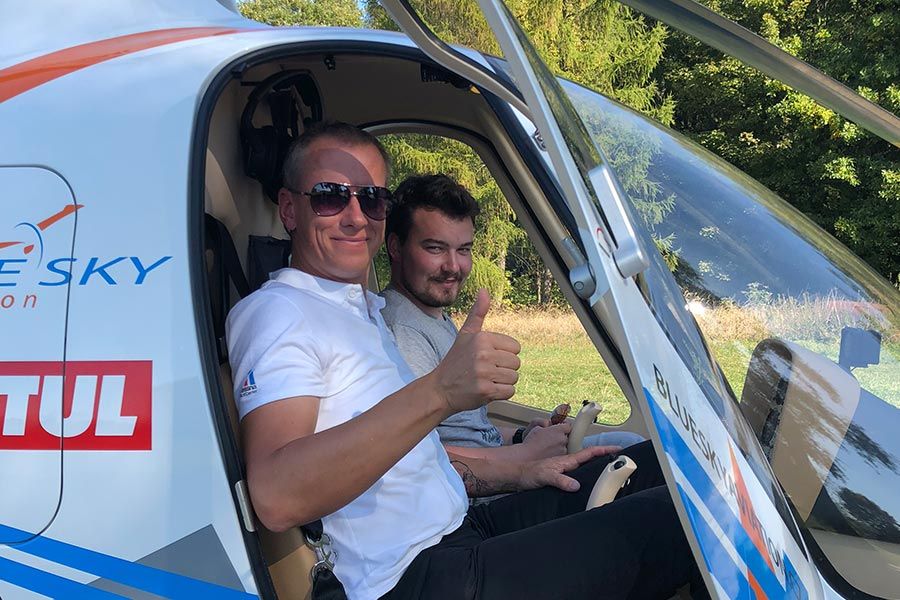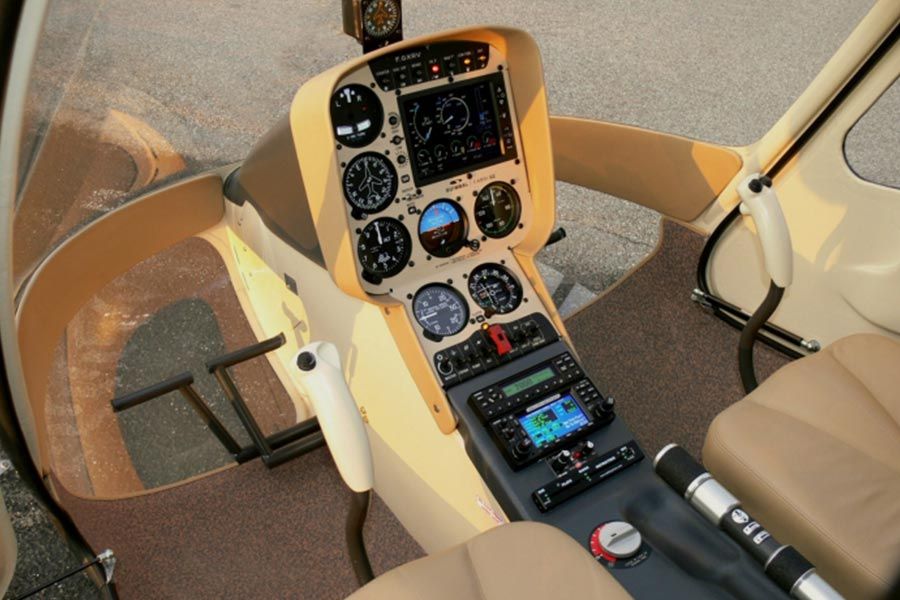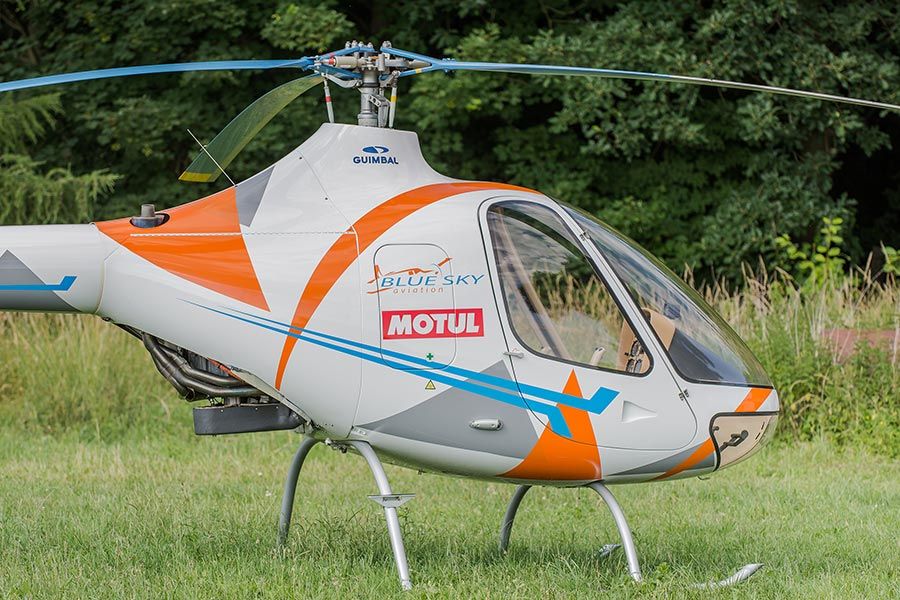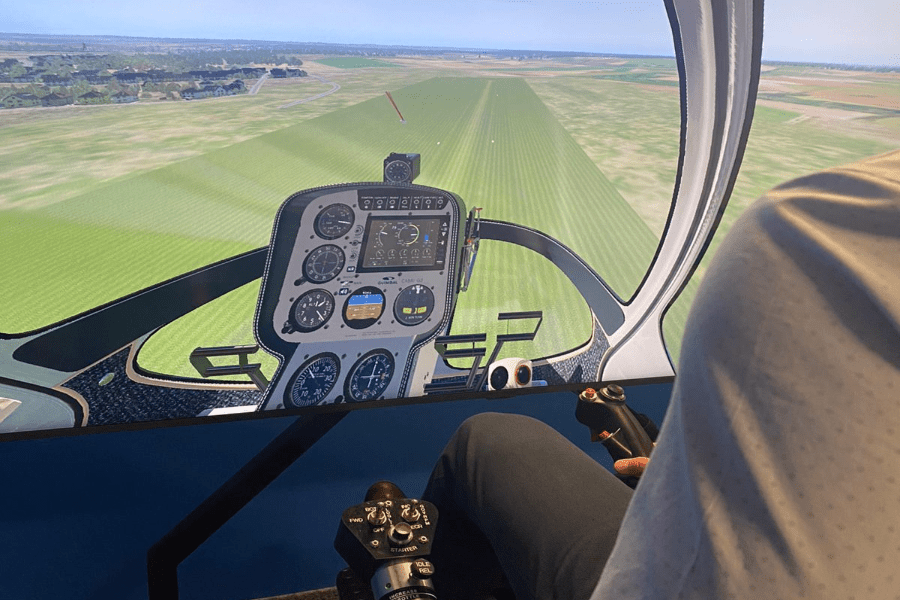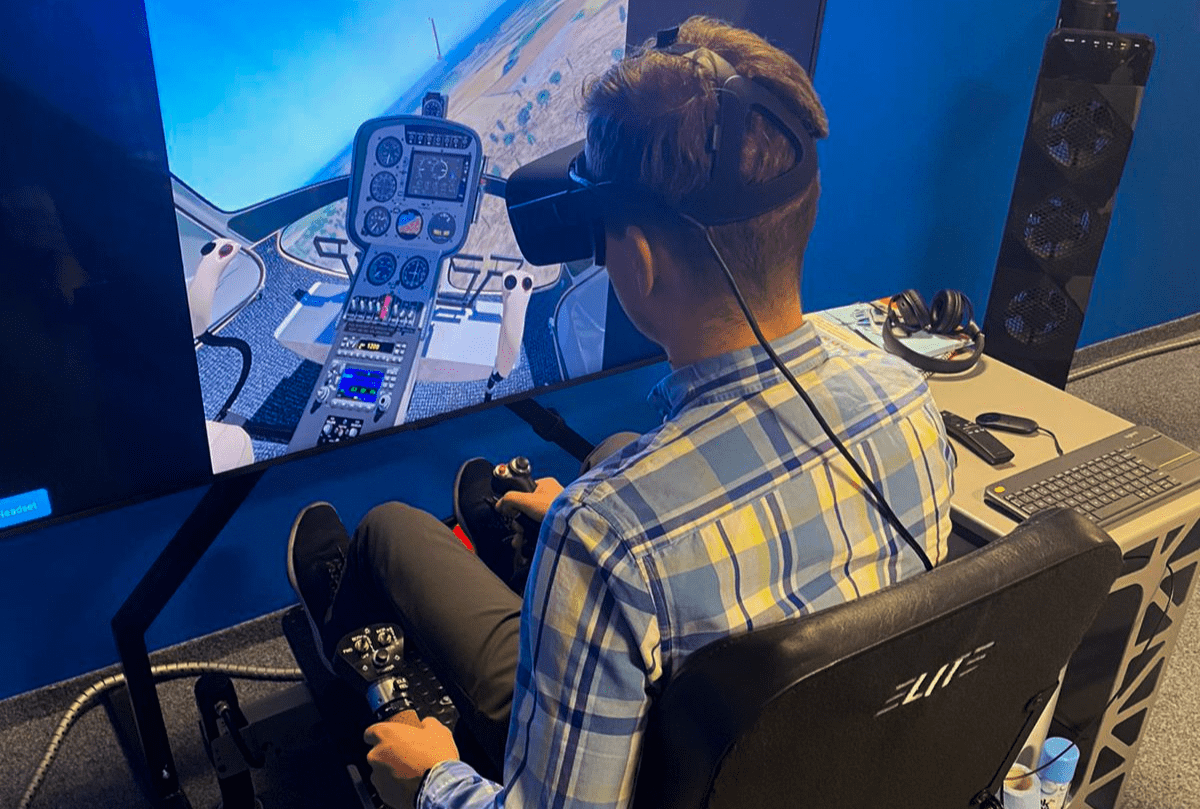 HELICOPTER PILOT ON TRIAL + SIMULATOR
Briefing: 30 minutes Simulator: 30 minutes Flight time: 20 minutes Availability: whole year
Please complete the online reservation request form below to book your flight adventure tour. Once submitted, we will send you a confirmation of your flight reservation within 24-48 hours.
We will send you a gift certificate (if you use this option) electronically right after your order has been settled.
You may also call us directly at +420 725 964 081 (CS/EN/RU) to make your flight adventure tour reservation.
HELICOPTER PILOT ON TRIAL + SIMULATOR
8 690,- CZK
TEST YOUR PILOTING SKILLS! TRY TO BE A HELICOPTER PILOT!
Fly with an instructor on the board of a modern helicopter and try yourself how the helicopter is controlled.
---
The Helicopter pilot on trial is designed for all flying fans who want to test what it is like to fly a helicopter or test yourself as a helicopter pilot. To control a helicopter is much more complicated than the aircraft as the helicopter is asymmetrical as compared to the airplane. Are you interested in more? Come to us and try to pilot a helicopter!
Our experienced pilots – instructors will acquaint you with everything you must know before we take off the ground. We will explain you on what principles the helicopter is flying.
What's waiting for you:
30 minutes of a flight theory and pre-flight briefing
30 minutes of a flight in the simulator
20 minutes the real flight with flight instructor within 10 minutes you pilot yourself
First, you will be given pre-flight instructions, the so-called pre-flight briefing. In the pre-flight briefing, you and your instructor will plan your flight on the map. You will ascertain the actual weather conditions and check up the plane.
After this theoretical preparation, you will enjoy the real flight, including pilotage. You yourself will pilot the plane, to climb or descent, perform basic turns. You will get familiar with standard aviation instruments.  Since the helicopter is fitted with dual controls, you can enjoy everything, but you will always be under supervision of the instructor, who can immediately correct the flight. The only thing you leave to the main pilot will be take-off and landing.
---
See where to get from Kladno Airport during the flight: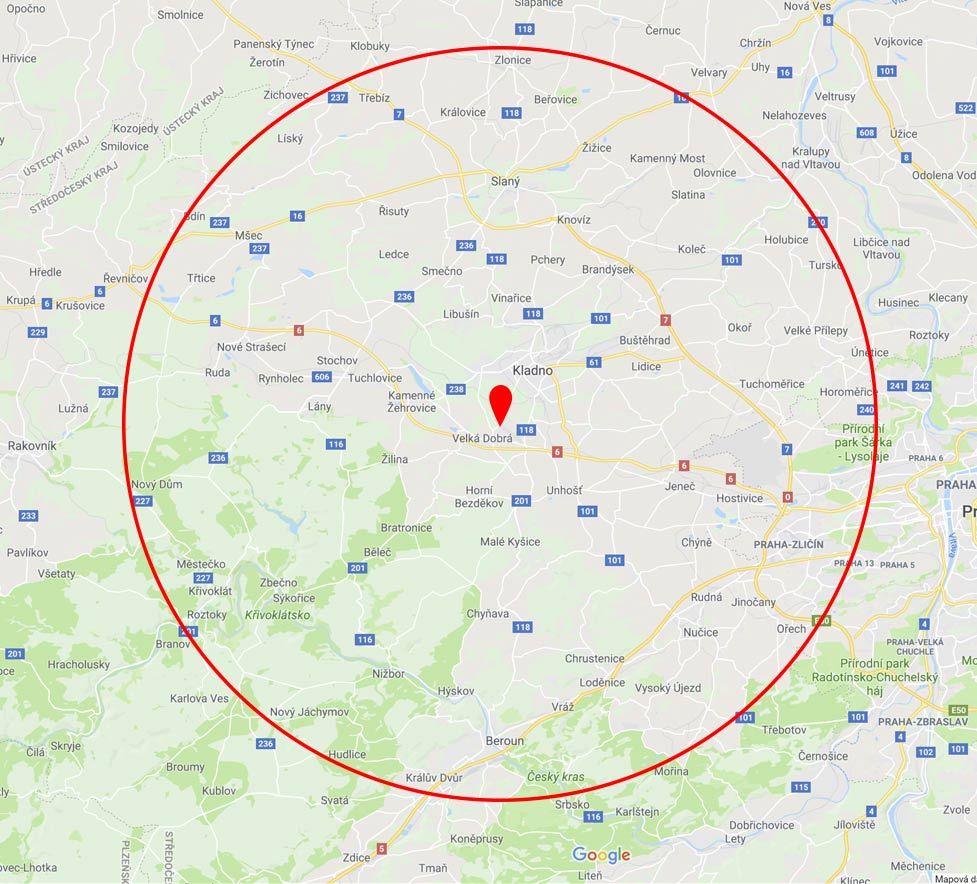 GUIMBAL CABRI G2
The GUIMBAL CABRI G2 helicopter shortly called Cabri is one of the safest helicopters in its class. The Cabri is a two-seat light helicopter produced by Hélicoptères Guimbal. Cabri is powered by a three-bladed rotor with a travel speed of 180 km/h. It was designed by Bruno Guimbal, a former Eurocopter enginee. Cabri is a beautiful machine with all the features we need for flight training and more.
Technical specifications

Speed
100 knots (180 km/h)
Crew
1 pilot, 1 pax
Operation range
700 km
Reach
7 500 ft
Engine rating
145 hp
TACTICAL VR HELICOPTER MOTION SIMULATOR 
Simulator for helicopter pilot training with virtual reality on a moving platform
Tactical mobile simulator of virtual helicopter (VR) - Elite Helicopter Flight Control Unit (EHFCU) is the name of a single-pilot simulator located on a mobile platform providing realistic movement and vibrations of the helicopter.
The simulator enables piloting in 2D view, but also in 3D view using virtual reality glasses.
The simulator is a real professional model of the Guimbal G2 Cabri helicopter with the possibility of simulation of other models of helicopters such as Bell 407, Bell 412, Bell 429, EC120, Schweizer S300 CBi.
The simulator is mainly used to master the basic principles of helicopter piloting technique in virtually all basic and advanced maneuvers without increased operating costs. Thanks to authentic control, it is possible to train various emergency situations on the simulator, such as all phases of autorotation, engine shutdown, rear rotor shutdown, etc. It also offers more tactical aspects of helicopter piloting in reduced visibility such as hovering, take-off, landing and flight.
The simulator is equipped with control elements of the system manufactured by ELITE Simulation Solutions AG - cyclic control with speed controller, collective control, foot control - pedals, seat - all adjustable depending on the required ergonomics, including setting the rigidity of the cycle, collective.
Type = ELITE EHFCU – Elite Helicopter Flight Control Unit
Date of manufacture = 2020
Technical specification
Single seat controls Cyclic, Collective and Anti-torque Pedals
Adjustable friction on Cyclic, Collective and Anti-torque Pedals
Powered by D-BOX motion incl. 3 actuators for single seat comfort and motion cueing
VR headset included (Oculus Rift S or HTC Vive or Pimax lnnovation)
168 cm Samsung OLEO 4K display for 20 training capabilities
X-Plane 11 commercial license – World Wide Naviation database and scenery
Guimball G2 Cabri commercial license or R-22, R-44, R-66 commercial license
Custom build motion profiles for different types of helicopters such as Bell 407, Bell 412, Bell 429, Schweizer S300 CBi
iPad for EFB apps management, flight planning and training possibilities included (such as Skydemon, Foreflight, AirNavPro)