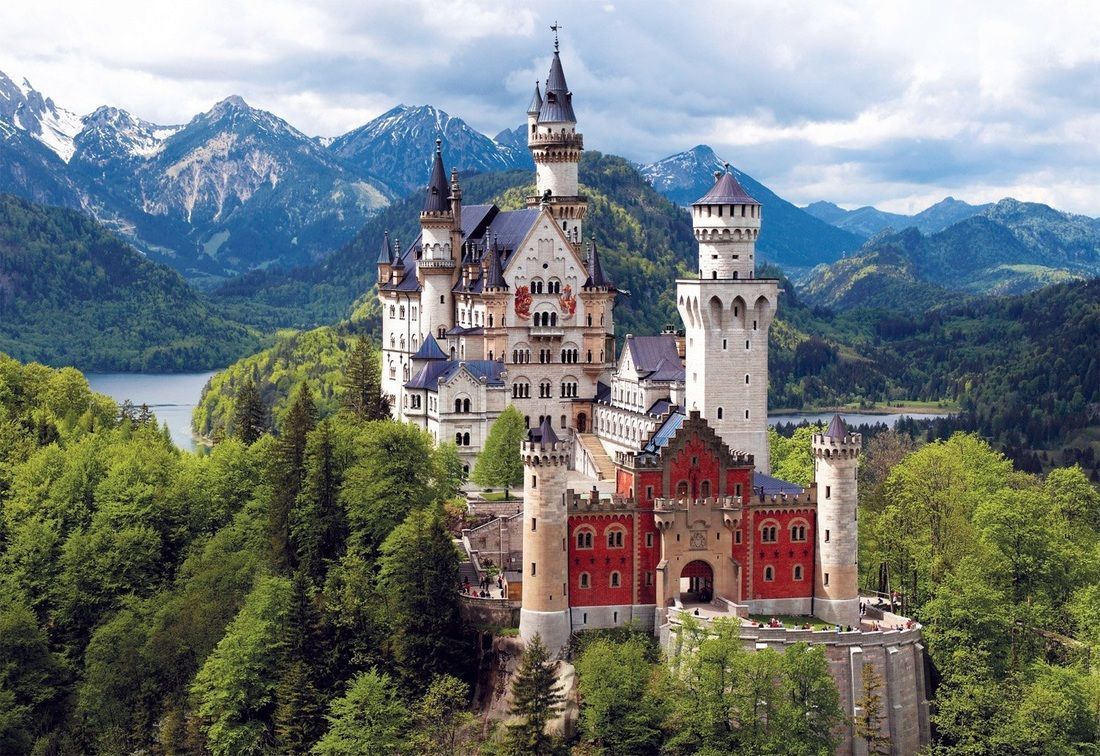 Adventure details
Departute
Letňany Airport
Destination
Reutte-Höfen, Austria
Flight time
1 h 40 minutes
Passangers
1 to 5
Avialibility
May to October
---
Adventure flight designed especially for those who love history. The Neuschwanstein chateau is an imposing chateau on a rocky ridge of the Bavarian Alps, which was founded by Louis II Bavarian.
The chateau belongs among the real jewels of European architecture. It is one of the most renowned and most visited tourist places in Germany. This chateau also appeared in several films and became a source of inspiration for Walt Disney to create the Sleeping Beauty Castle in Disneyland.
This all-day trip will be started at about 9 a.m. by take-off in Prague. You will fly for about one and a half hour by a private plane to the Reutte-Hoffen airfield, which is within half-hour drive away from the chateau. Before landing, we will enjoy a view of the beautiful chateau from the bird´s perspective.
From the airfield, you will be taken by a car to the small town of Hohenschwangau, from where you will walk to the chateau. We will return to Prague at about 5 p.m.
This trip can be made only in the summer season, which is from May to October, when the chateau is open to the public.
Blue Sky Adventures wishes you a nice flight and unforgetable adventure!