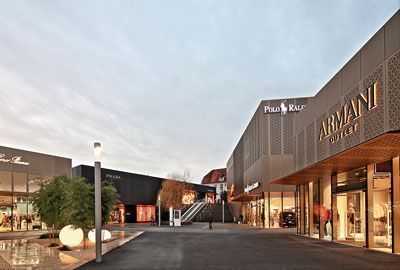 Adventure details 
Departute
Letňany Airport
Destination
Stuttgart, Germany
Flight time
1 h 30 minutes
Passangers
1 to 5
Avialibility
May to October
---
This adventure flight is for those who love shopping and world fashion brands. We will take you to the greatest world outlet "Outlet City Metzigen".
Its famous factory outlets, attracting people from all over the country and even Europe. Hugo Boss, which was founded in Metzingen and still has its headquarters there, started first with its factory outlet and was soon followed by other companies. Today there are over 80 so-called "outlet-stores" e.g. Burberry, Prada, Armani, Gucci, Michael Kors, Reebok, JOOP!, Strenesse, Escada, Bally, Puma, Nike, Adidas, Tommy Hilfiger and etc. who offer a range of their clothing at reduced prices. See brands, offers and prices HERE!
We will start the trip at dawn, by take-off in Prague. A comfortable and modern airplane will take you to Stuttgart, from where we will take you in a car directly to Outlet City. The shops are open daily, except for Sunday, from 10 a.m. to 8 p.m.We will return to Prague in the evening.
.
Blue Sky Adventures wishes you a nice flight and unforgetable adventure!