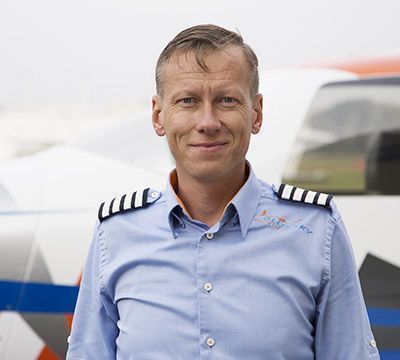 IGOR ŠLAJCHRT
Owner, pilot & instructor
"Největším oceněním pro nás je, když můžeme sdílet Vaši radost!"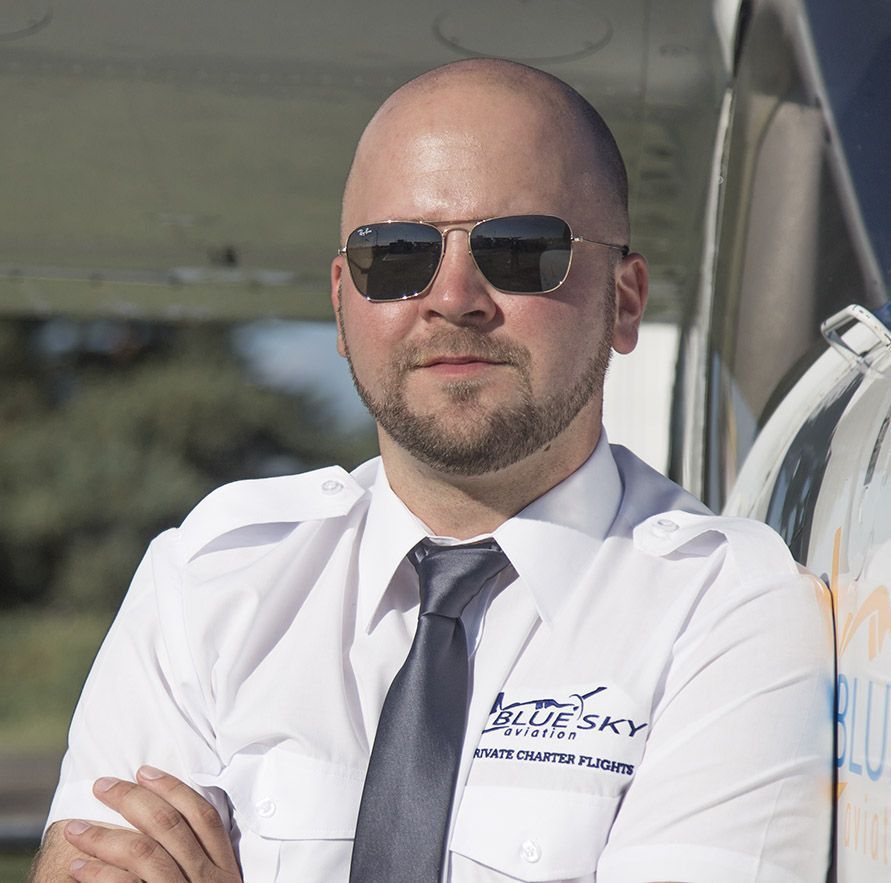 DAVID VÁVRA
"In every flight, you shall aim for the perfection. Never stop learning as a pilot and as a human as well. Airmanship and good flight preparation is what I love to teach others!"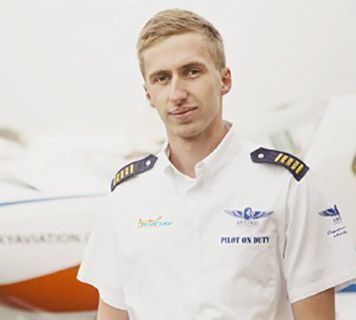 MATĚJ MAREK
Head of flight operations, pilot & instructor
"Never let an airplane take you somewhere your brain didn't get to five minutes earlier."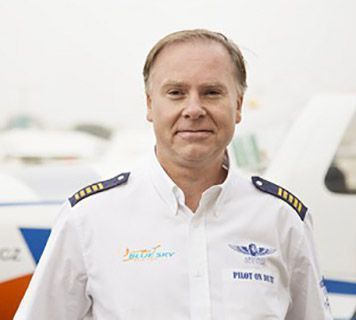 MARTIN FEIFER
Head of PPL(A) flight training, pilot & instructor
"Jedou si dole, jednou zas nahoře! Létání je tato prostá realita, kterou mám štěstí osobně prožívat :-)"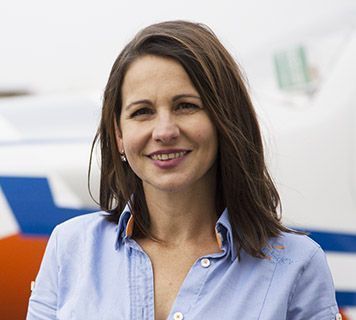 PAVLA ŠLAJCHRTOVÁ
Managing director, Head of Flight School
"Your wings already exist. All you have to do is fly!" FLY TO THE BLUE SKY!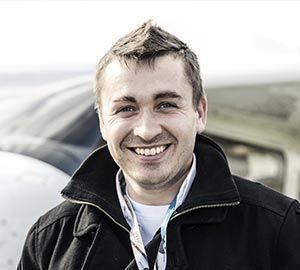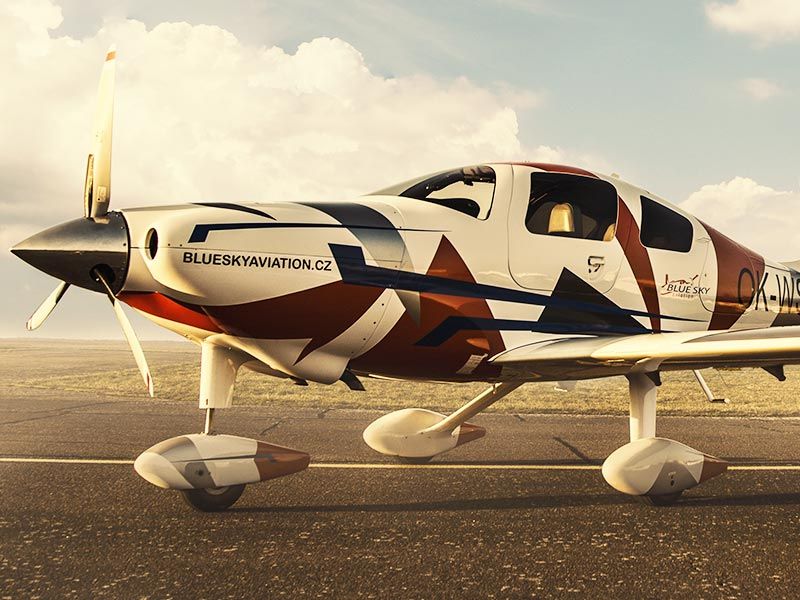 CESSNA 350 | OK-WSM
| | |
| --- | --- |
| Speed: | 190 knots (352 km/h, 219 mph) |
| Crew: | 1 pilot, 3 pax |
| Operation range: | 2 200 km (4,5 h) |
| Reach: | 18 000 ft |
| Engine rating: | 310 hp |
| Avionics: | Garmin 1000, Autopilot |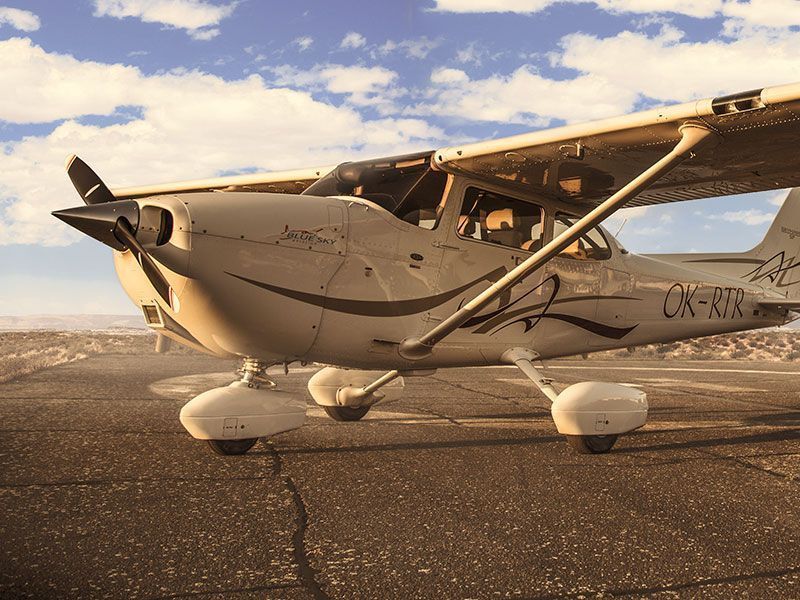 CESSNA 172SP | OK-RTR
| | |
| --- | --- |
| Speed: | 124 knots (230 km/h, 143 mph) |
| Crew: | 1 pilot, 3 pax |
| Operation range: | 950 km (4,2 h) |
| Reach: | 14 000 ft |
| Engine rating: | 180 hp |
| Avionics: | Garmin 1000, Autopilot |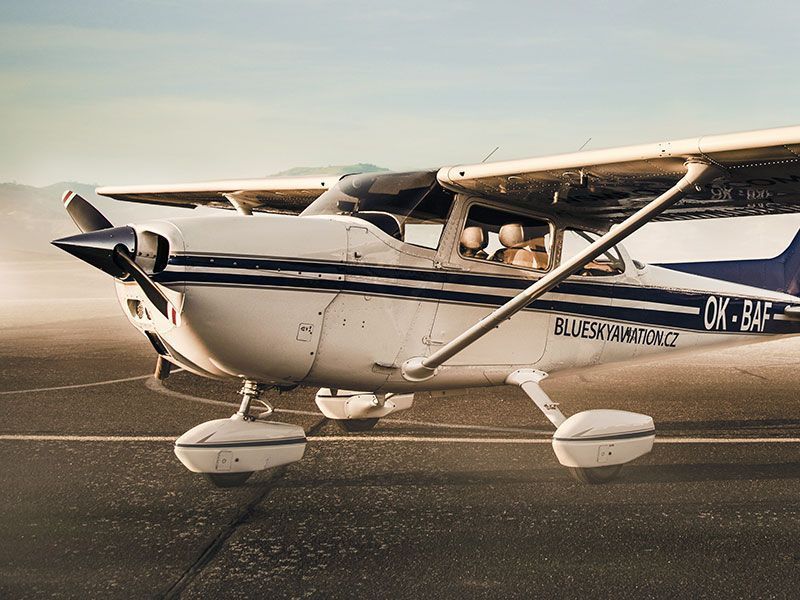 CESSNA 172M | OK-BAF
| | |
| --- | --- |
| Speed: | 110 knots (200 km/h) |
| Crew: | 1 pilot, 3 pax |
| Operation range: | 880 km |
| Reach: | 13 100 ft |
| Engine rating: | 160 hp |
| Avionics: | Garmin 650 |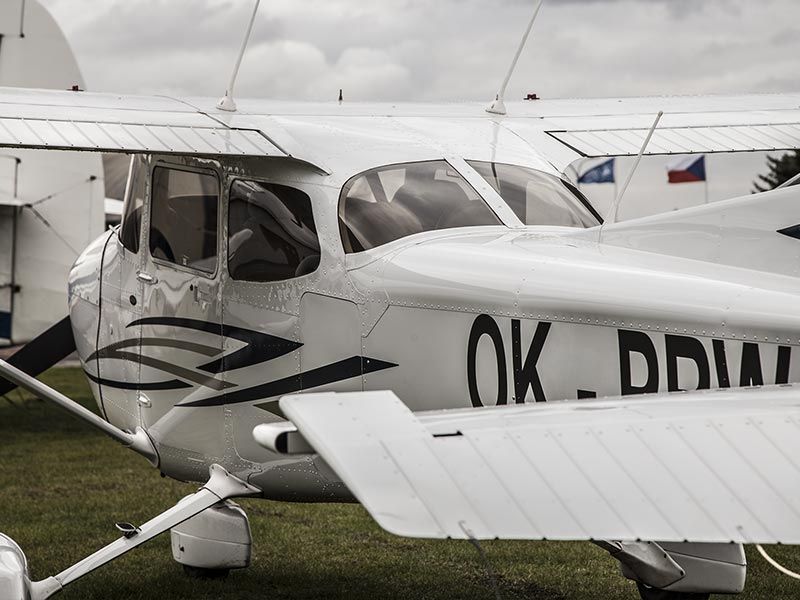 CESSNA 172SP | OK-PRW
| | |
| --- | --- |
| Speed: | 124 knots (230 km/h, 143 mph) |
| Crew: | 1 pilot, 3 pax |
| Operation range: | 950 km (4,2 h) |
| Reach: | 14 000 ft |
| Engine rating: | 180 hp |
| Avionics: | Garmin 1000, Autopilot |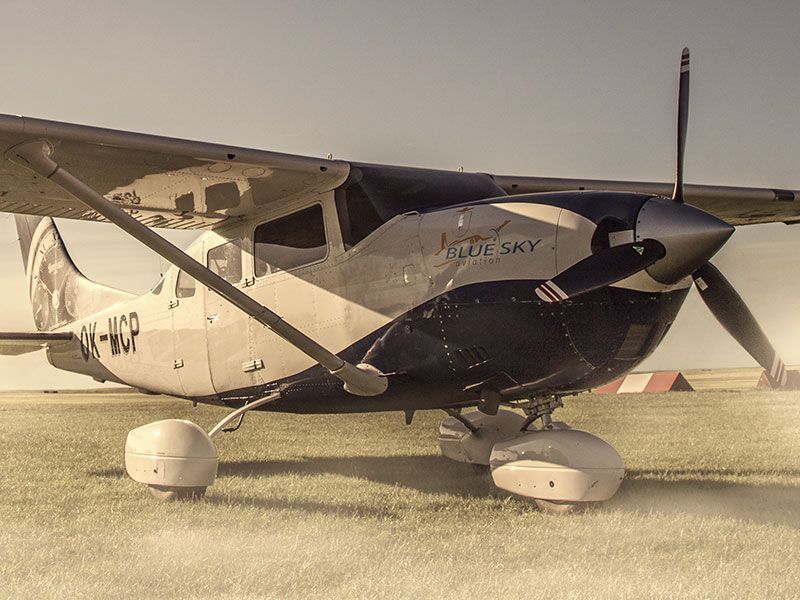 CESSNA T206H | OK-MCP
| | |
| --- | --- |
| Speed: | 164 knots (304 km/h, 189 mph) |
| Crew: | 1 pilot, 5 pax |
| Operation range: | 1 035 km (3,6 h) |
| Reach: | 27 000 ft |
| Engine rating: | 310 hp |
| Avionics: | KLN 89B, Autopilot |