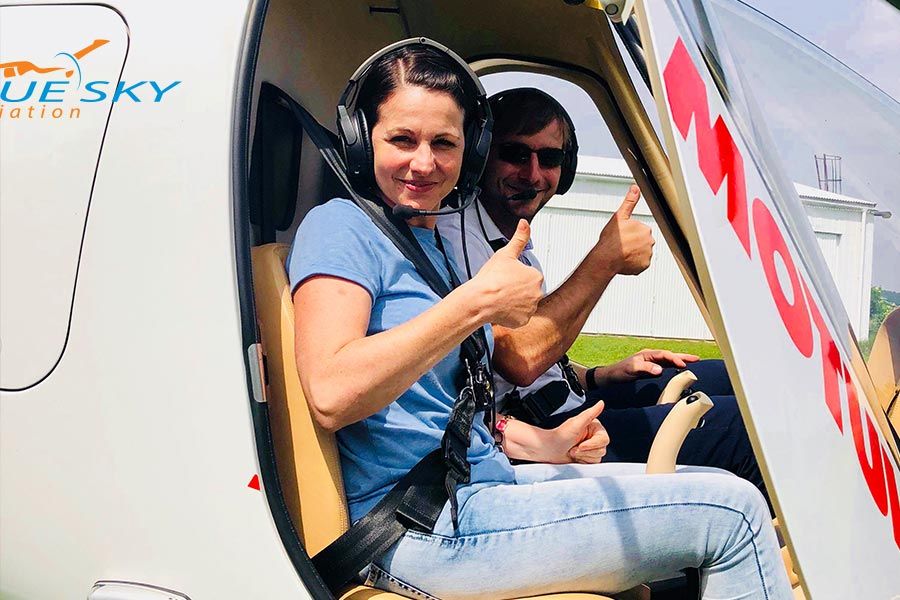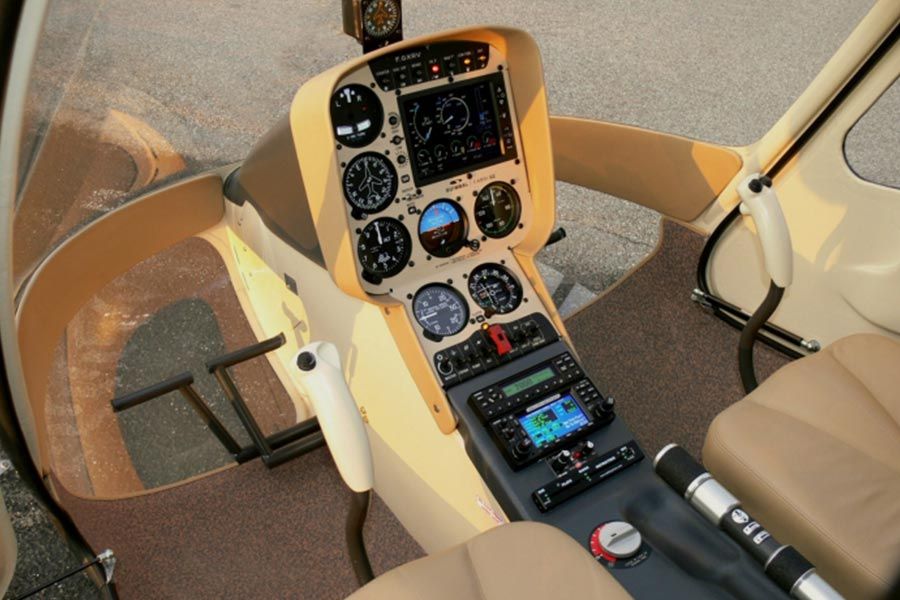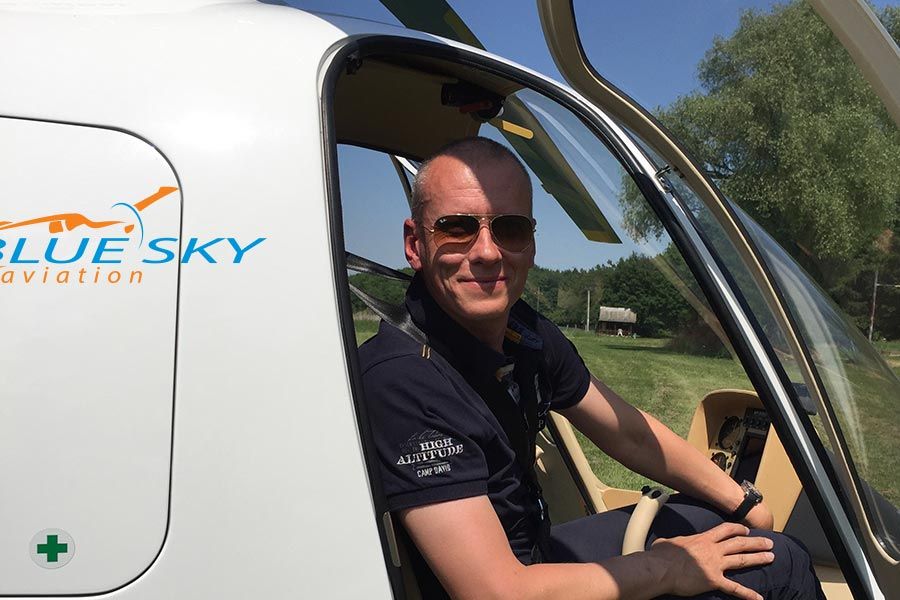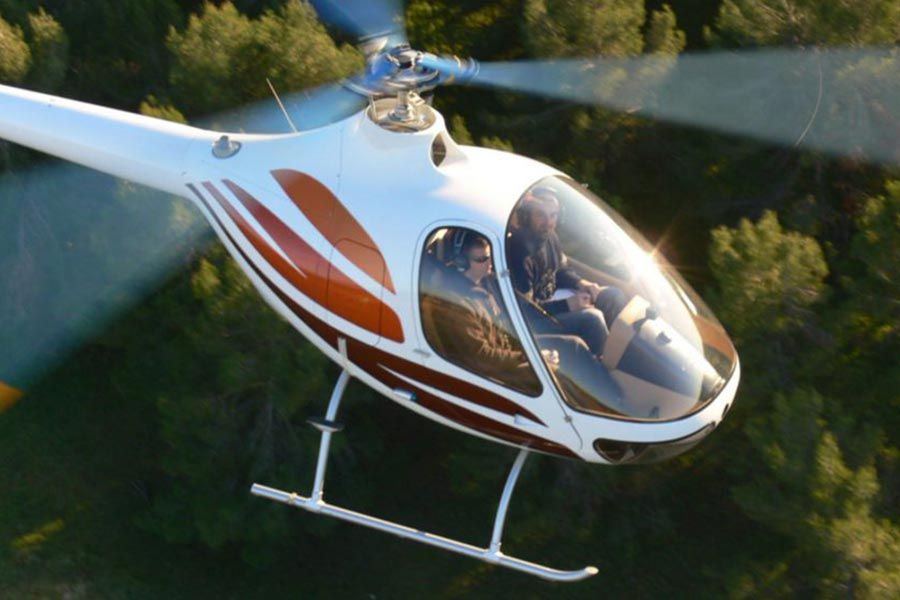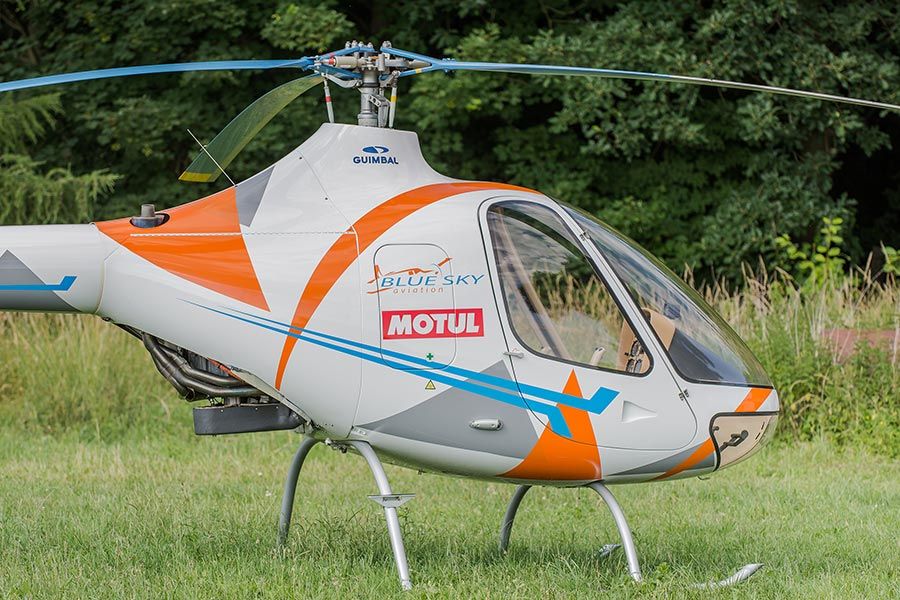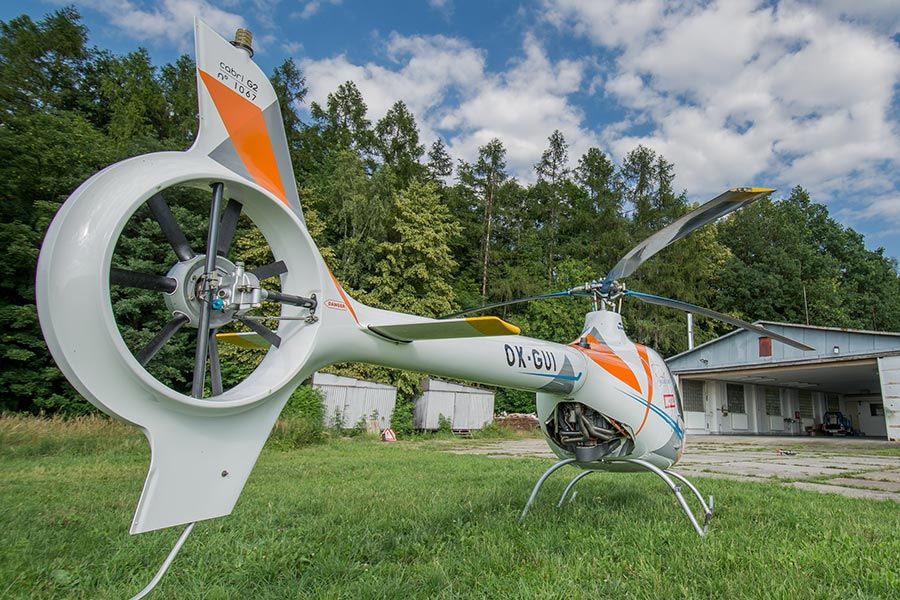 HELICOPTER PILOT ON TRIAL
Briefing: 30 minutes
Flight time: 20 minutes
Availability: whole year
Please complete the online reservation request form below to book your flight adventure tour. Once submitted, we will send you a confirmation of your flight reservation within 24-48 hours.
We will send you a gift certificate (if you use this option) electronically right after your order has been settled.
You may also call us directly at +420 725 964 081 (CS/EN/RU) to make your flight adventure tour reservation.
HELICOPTER PILOT ON TRIAL
7 190,- CZK
TEST YOUR PILOTING SKILLS! TRY TO BE A HELICOPTER PILOT!
Fly with an instructor on the board of a modern helicopter and try yourself how the helicopter is controlled.
---
The Helicopter pilot on trial is designed for all flying fans who want to test what it is like to fly a helicopter or test yourself as a helicopter pilot. To control a helicopter is much more complicated than the aircraft as the helicopter is asymmetrical as compared to the airplane. Are you interested in more? Come to us and try to pilot a helicopter!
Our experienced pilots – instructors will acquaint you with everything you must know before we take off the ground. We will explain you on what principles the helicopter is flying.
What's waiting for you:
30 minutes of a flight theory and pre-flight briefing
20 minutes the real flight with flight instructor within 10 minutes you pilot yourself
First, you will be given pre-flight instructions, the so-called pre-flight briefing. In the pre-flight briefing, you and your instructor will plan your flight on the map. You will ascertain the actual weather conditions and check up the plane.
After this theoretical preparation, you will enjoy the real flight, including pilotage. You yourself will pilot the plane, to climb or descent, perform basic turns. You will get familiar with standard aviation instruments.  Since the helicopter is fitted with dual controls, you can enjoy everything, but you will always be under supervision of the instructor, who can immediately correct the flight. The only thing you leave to the main pilot will be take-off and landing.
---
See where to get from Kladno Airport during the flight: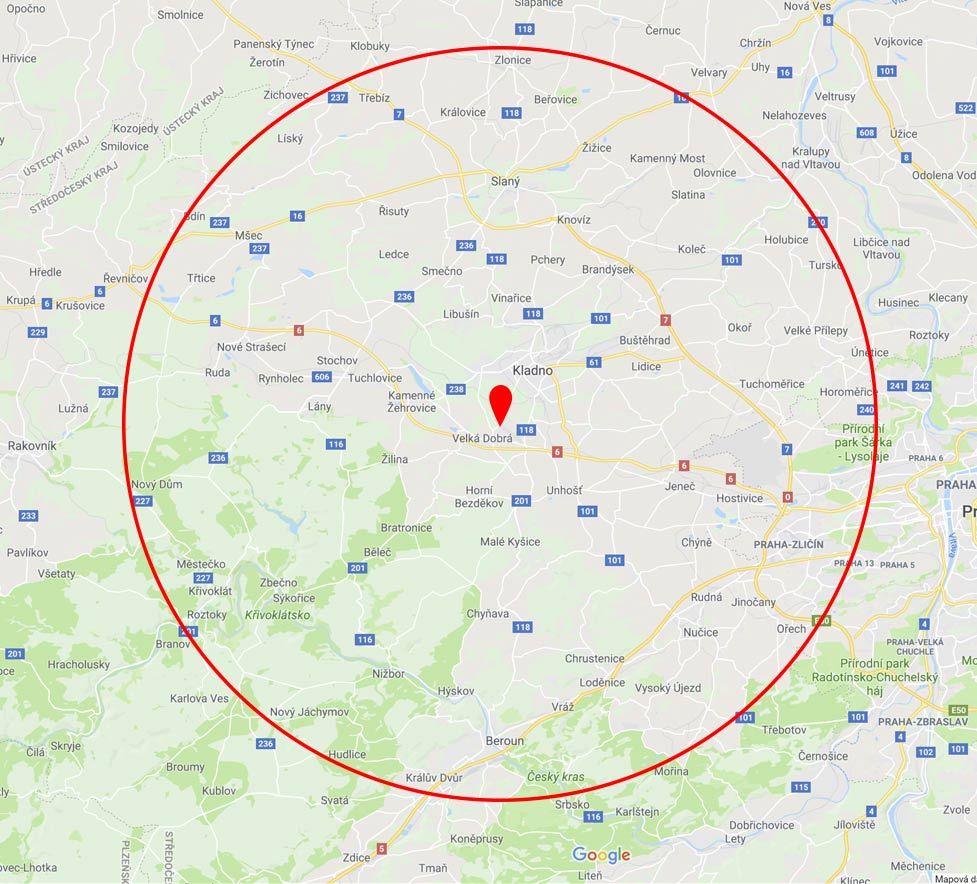 GUIMBAL CABRI G2
The GUIMBAL CABRI G2 helicopter shortly called Cabri is one of the safest helicopters in its class. The Cabri is a two-seat light helicopter produced by Hélicoptères Guimbal. Cabri is powered by a three-bladed rotor with a travel speed of 180 km/h. It was designed by Bruno Guimbal, a former Eurocopter enginee. Cabri is a beautiful machine with all the features we need for flight training and more.
Technical specifications

Speed
100 knots (180 km/h)
Crew
1 pilot, 1 pax
Operation range
700 km
Reach
7 500 ft
Engine rating
145 hp