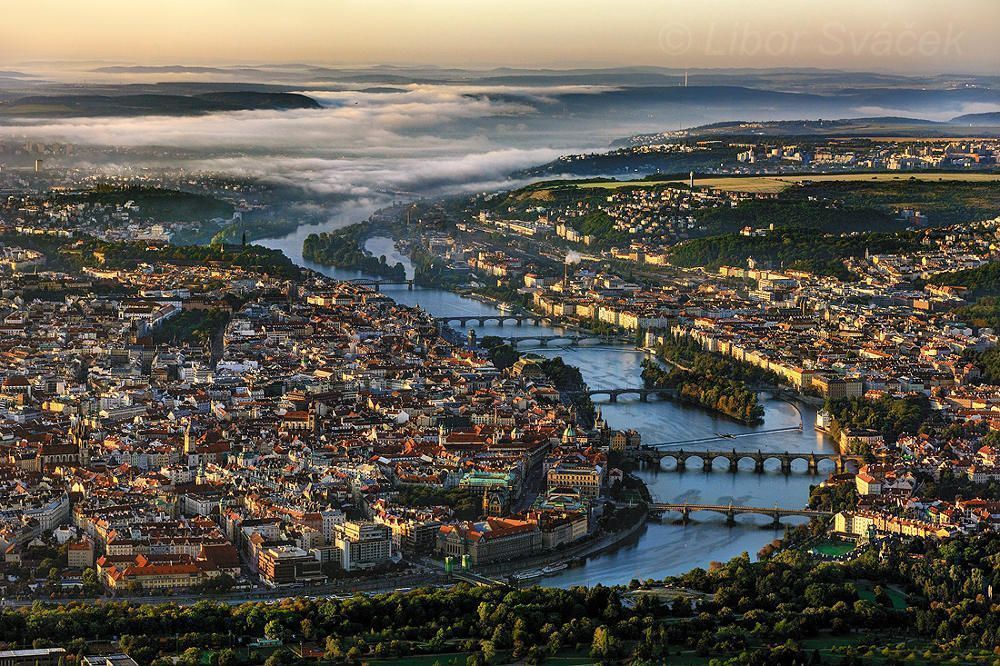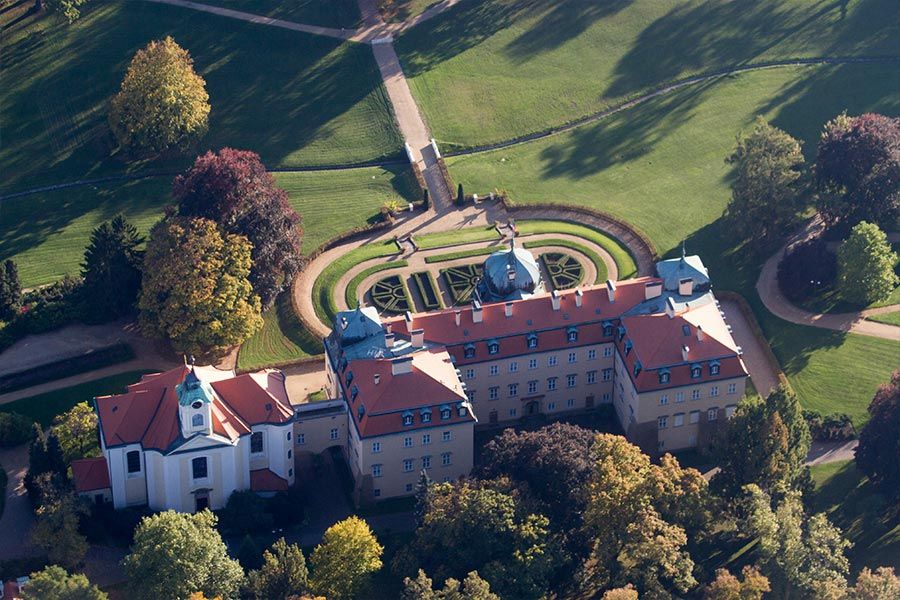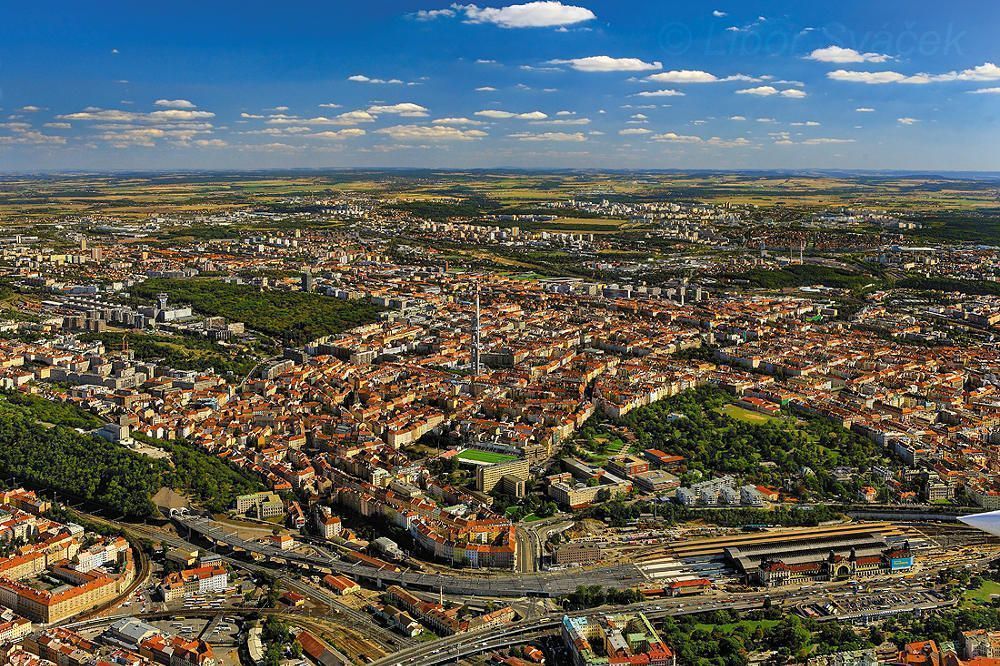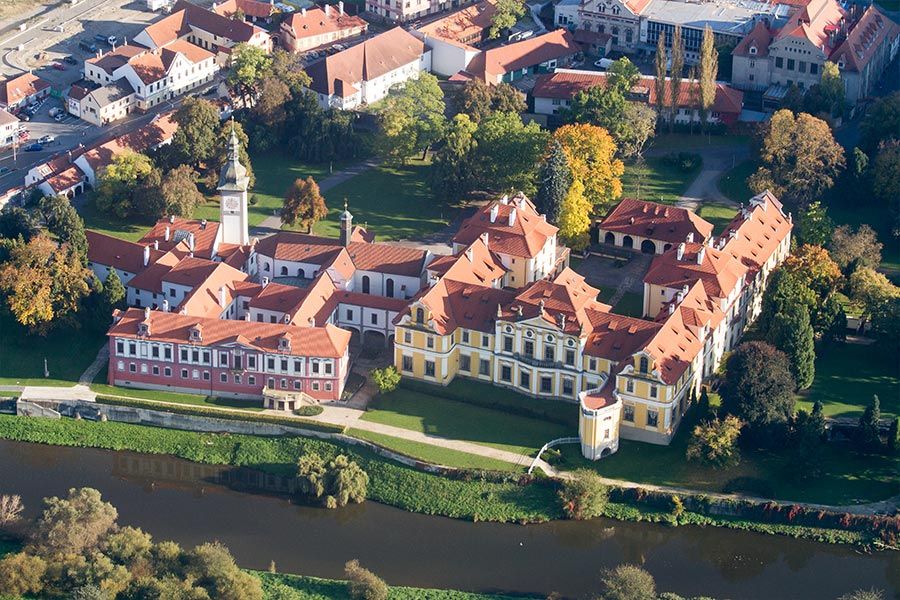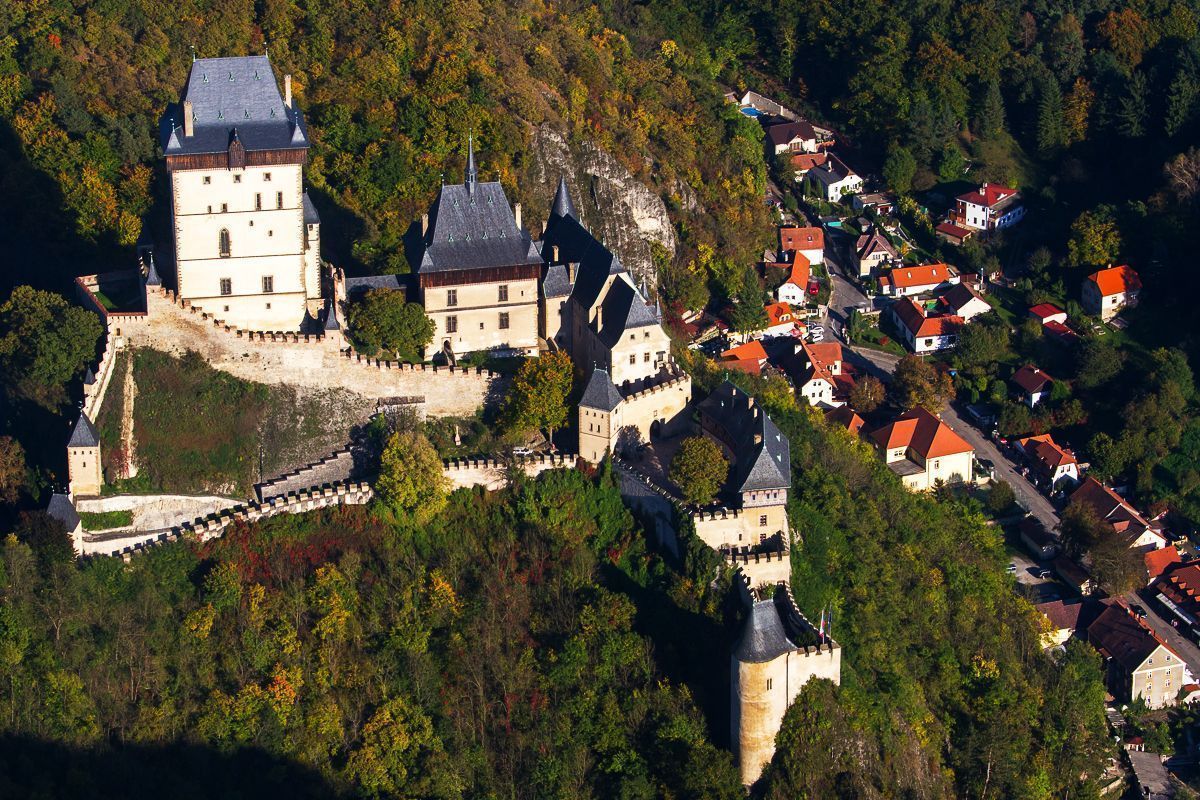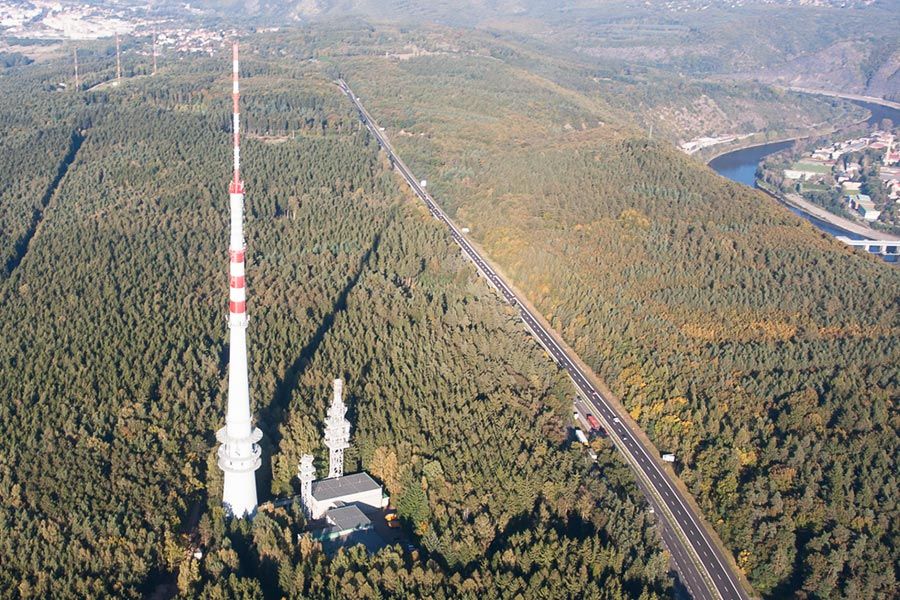 SIGHTSEEING FLIGHT PRAGUE
Flight time: 40 minutes
Availability: whole year
Please complete the online reservation request form below to book your flight adventure tour. Once submitted, we will send you a confirmation of your flight reservation within 24-48 hours.
We will send you a gift certificate (if you use this option) electronically right after your order has been settled.
You may also call us directly at +420 725 964 081 (CS/EN/RU) to make your flight adventure tour reservation.
SIGHTSEEING FLIGHT PRAGUE
from 5 590,- CZK
Pleasure flight for those who love the city of Prague! Prague and its surroundings.
We will fly over the south and eastern part of Prague and see some areas outside Prague. The center and the western part of the city is for single engine airplanes forbidden.
Here are some points of interest: Right after the take-off from Kladno Airport (1), you can see the Nižbor Castle (2), then a natural formation quarry Great America (3) and the Karlštejn castle (4). Then we're going to fly above the south part of Prague City. We will fly above Prague - Zbraslav (5), an entery point to Prague (Echo) to Prague - Zličín (6) (a point Tango). Then we will go to Beroun city (7) (a point Sierra), dam Klíčava (8) and above Lány Chateau (9), a place where the president of the Czech Republic takes a rest, we will head back to Kladno Airport (1).
(1) Kladno Airport
(2) Nižbor Castle
(3) Quarry Great America
(4) Karlštejn castle
(5) Prague - Zbraslav
(6) Prague - Zličín
(7) Beroun city
(8) dam Klíčava
(9) Lány Chateau
The route can be changed at your wish and pilot's approval.
If you choose variant 2 ("1 + 2 accompaniment") you can take on board your friends and loved ones as an accompaniment and support. In total, 4 people can fly - pilot instructor, you as a test pilot and .... it only depends on you who take with you.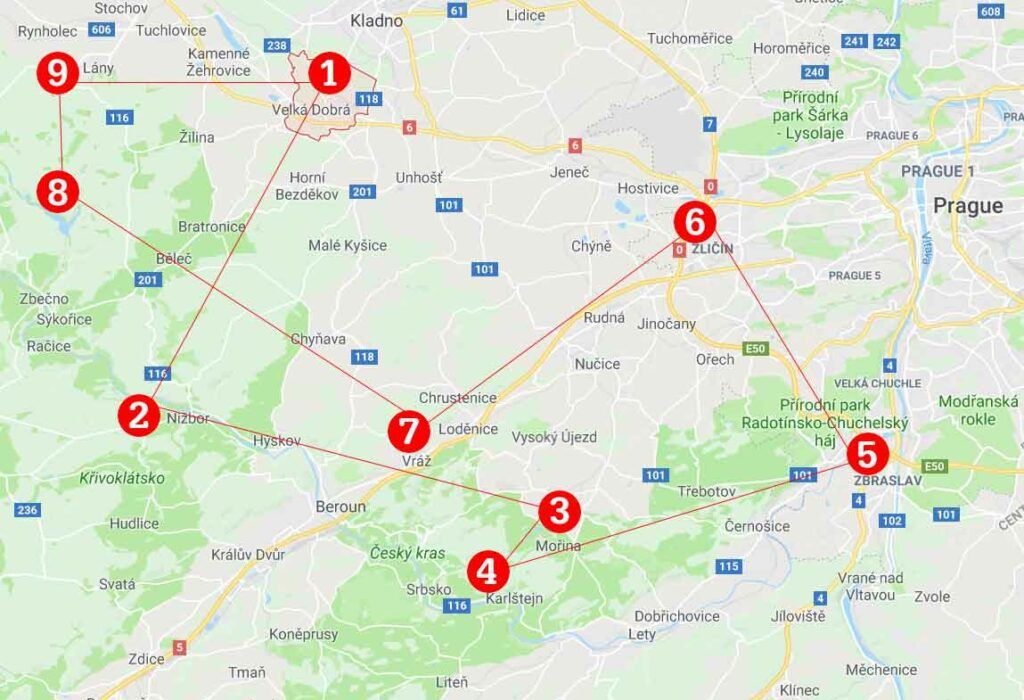 Variant 1: Cessna 150/152
We fly with Cessna 152 or 150. Cessna C152 is two place piston single engine high-wing trainer aicraft. It is one of the most commonly used training aircraft in history of pilot training. Due to its natural aerodynamic stability, slower speed and ease of handling makes it very easy and good primary training aircraft which is proven for more than half of century history.

Variant 1: Cessna 172
We fly with Cessna 172SP. Cessna 172 is a four-seat, single-engine, high-wing aircraft, which excels with its excellent flight properties, simple pilotage and especially high safety. Thanks to its properties, it has become the most common type of aircraft used for pilot training all over the world. Thanks to its great flight characteristics and high flight safety the aircraft Cessna 172 is excellent for pilot training, sightseeing flights and other aerial works.
Technical specifications

Type
Cessna 150/152
Cessna 172
Speed
90 knots (162 km/h)
110 knots (200 km/h, 127 mph)
Crew
1 pilot, 1 pax
1 pilot, 3 pax
Operation range
700 km
880 km (4 h)
Engine rating
110 hp
160 hp