HISTORIC TOWN OF SALZBURG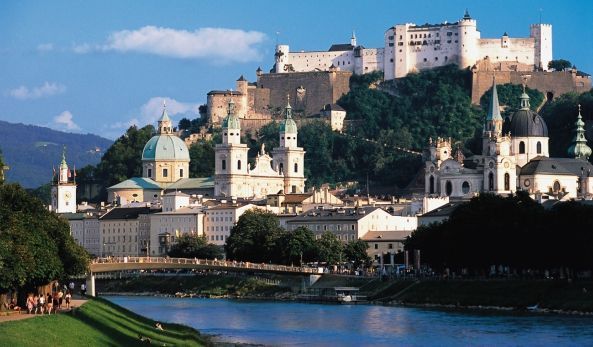 Adveture details
Departute
Kladno Airport
Destination
Salzburg, Austria
Flight time
1 h 10 minutes
Passangers
1 to 5
Avialibility
May to October
---
Town of Salzburg – especially its Old Town – is one of the most beautiful towns on our planet. The town is a part of the UNESCO World Cultural Heritage.
The Old Town of Salzburg is a real architectural gem.  Here you can find all architectural styles – if you stroll about its romantic zigzag lanes, you can admire austere Gothic architecture dating from the Middle Ages, sunny Renaissance palaces and houses, precious Baroque churches and chateaus as well as architectural jewels from the period of Rococo and Classicism. There are, of course, also burgher's house dating to the period of the Monarchy. In a small area, you can find all historic styles.
Salzburg is also a birthplace of brilliant musician Wolfgang Amadeus Mozart, who lived and worked here in the middle of the 17th century. His native house in the centre of Salzburg is Mozart´s Museum now.
This single-day trip is all dedicated to sightseeing of this beautiful town. Everybody will enjoy it. And before the sunset we will return back to Prague.
Blue Sky Adventures wishes you a nice flight and unforgetable adventure!