VINEYARDS OF SOUTH MORAVIA WITH WINE TASTING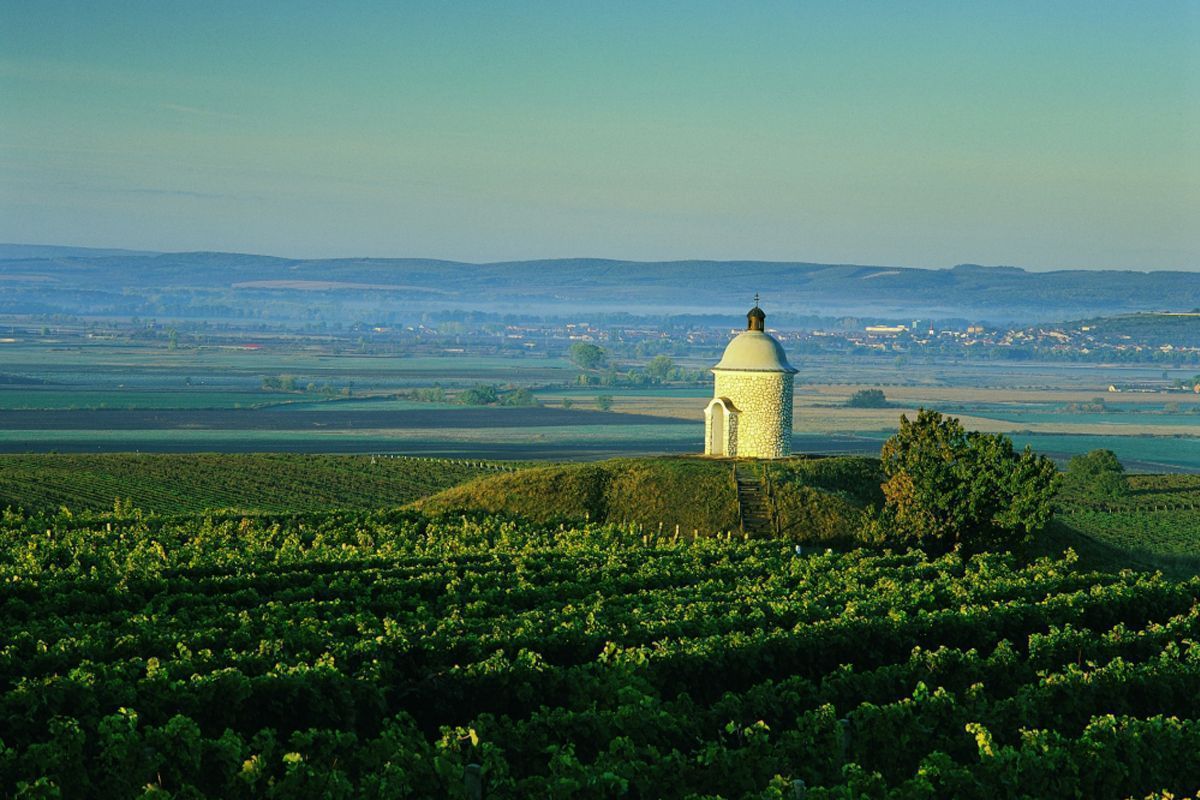 Adventure details
Departure
Kladno Airport
Destinace
Břeclav, Czech Republic
Flight time
1 hour
Passangers
1 to 5
Avialibility
May to October
---
Adventure flight to meet the beauties and gifts of the South Moravia, combined with sightseeing in the town of Mikulov and eventual shopping and wine tasting in the renowned TANZBERG  winery.
During the flight, you will also see Brno, Židlochovice chateau, Mušovice lakes, Pálava vineyards and the Lednice-Valtice complex.
One-day trip, departure at about 9 a.m. from Prague in the direction to Brno. We will fly over Brno and the South Moravia and land in the town of Mikulov, where you will see the historic centre of the town and its chateau, have dinner and visit the renowned  Tanzberg winery, where you can buy Czech wine. We will return to Prague in the evening.
We recommend 2-day trip
2-day trip with accommodation in the town of Mikulov and an evening spent in a Moravian cellar with wine tasting. This trip also includes a pleasure flight over Brno and the South Moravian vineyards and sightseeing of the Mikulov town. In the evening, you will have dinner and taste wine in the cellars of the renowned Tanzberg winery. We will return to Prague in the afternoon of the next day.
TANZBERG WINERY
Tanzberg winary is based on the Baroque foundation of Haban cellars dating back to the 15th century and belongs among most precious historic and viniculture monuments in the Czech Republic. Thanks to high-quality of its sparkling wines, in the 19th century this winery became a court supplier of the Imperial Court of Franz Josef and Empress Sisi in Vienna. In the Tanzberg cellars, the sparkling wines were made by an original champagne procedure. It was mainly based on the mineral character of the local Italian Rieslings, which remain not only an important constituent of the Tanzberg sparkling wines but also they are a pride product among still wines. At the present time, Tanzberg farms on 52 ha of vineyards.
Wine varieties: Chardonnay, Sauvignon, Rhine Riesling, Italian Riesling, Pinot Gris, Pinot Noir, Cabernet Sauvignon, Merlot, Green Veltliner.
TANZBERG BOUTIQUE HOTEL
Tanzberg Boutique Hotel Tanzberg is a modern hotel near the centre of the Mikulov town with all-year-round service, with a renowned kitchen of chef Marcel Ihnačák, a sitting area on an outdoor terrace and the stylish Golem Pub. The hotel also houses a romantic wine cellar where you can taste fine wines of the Mikulov region.  More details on the hotel HERE!
Blue Sky Adventures wishes you a nice flight and unforgetable adventure!